May, 2023, Hertfordshire, UK: Light Fantastic Production Services (LFPS), specialists in delivering creatively driven technical solutions to the Live Events industry, amplifies efforts to create an environmentally conscious organisation by partnering with community-led non-profit organisation, The Aylesbury Sew and So's.
Founded in 2017 by a passionate group of needle crafters, The Aylesbury Sew and So's is an entirely volunteer-run community group that relies solely on donations of fabric to create their many projects for charity including quilts that are then donated to children in hospitals local to Aylesbury in Buckinghamshire, through the nationwide charity Project Linus UK. The group aims to provide a welcoming environment for people of all backgrounds to come together and to enjoy existing skills and learn new ones. Meeting weekly, many of the group's volunteers use their sewing skills to create beautiful and colourful quilts that help provide a sense of support to terminally ill children, those in intensive care, and to comfort parents on the NICU & maternity wards.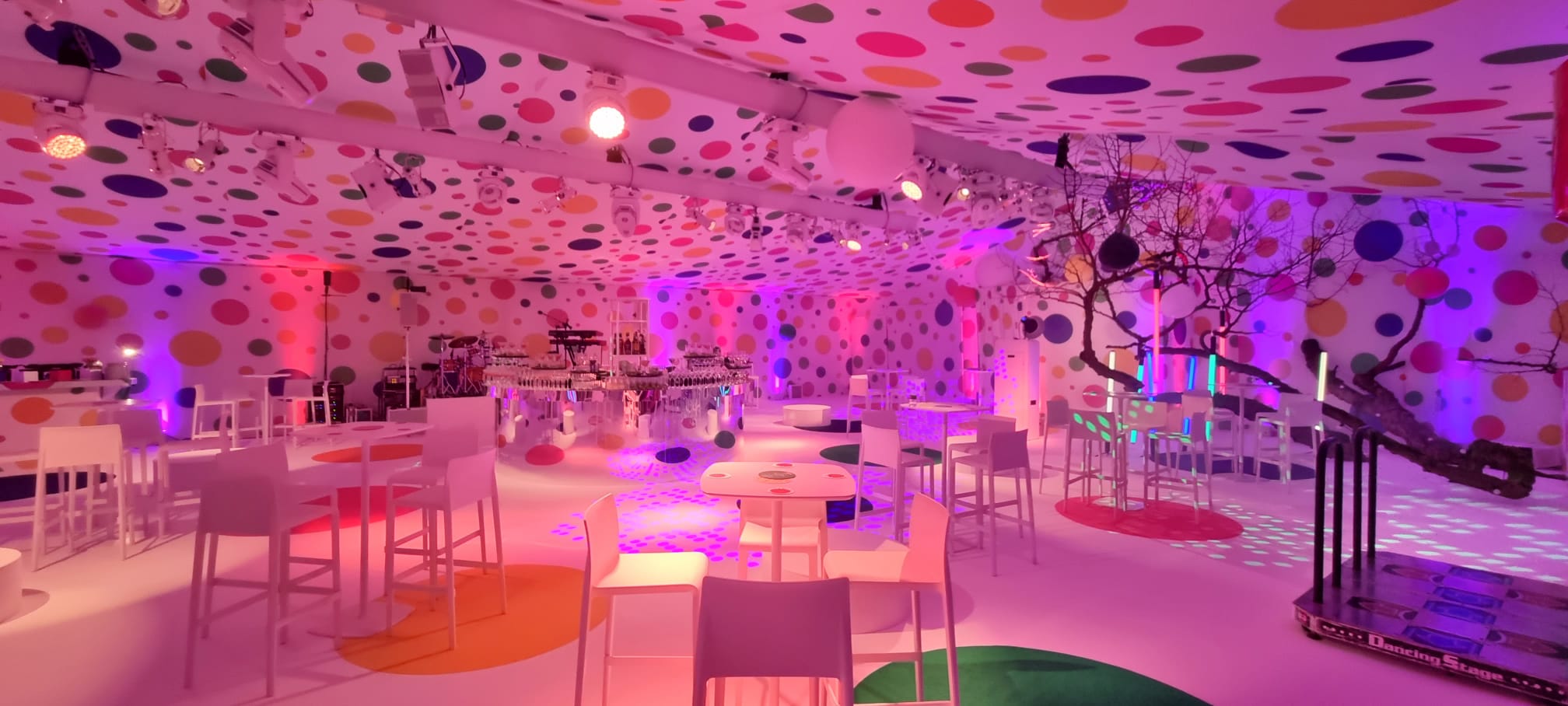 Light Fantastic Production Services, committed to bringing the most challenging creative ideas to life, found a way to use their business to support Sew and So's mission, following a bright idea from Alex Monro, Senior Project Manager. Alex is one of the team responsible for managing events and ensuring that projects are delivered on time to the highest quality.
Having heard about  Sew & So's need to obtain vast amounts of fabric, Alex proposed the idea to recycle fabric used to deliver LFPS's projects and donate any unused offcuts or drapes that come back from jobs on site that would usually have been sent to our recycling supplier, we are now donating it to charity. Renowned for its impressive work and innovative solutions, the company generates a significant amount of fabric from its various projects, and whilst the company strives to recycle and reuse as much as possible, this idea was instrumental in taking this work to the next level.
"Everything we do at LFPS revolves around creativity and the people we work with. There's nothing more rewarding than bringing a client's vision to life, and I'm honoured to have the opportunity to reinvest this joy into the lives of others in the community. From marquees to stage sets, my role has placed me perfectly to have access to large quantities of fabric that would typically be discarded, so it's brilliant to see this be repurposed elsewhere."
The impact of Alex's idea has had an immediate effect on the work that the Sew and So's have been doing. Most recently, Alex's team created an Elrow inspired party that welcomed over 200 guests into a 300sqm custom designed marquee. After proposing the idea to the client, it was agreed that the entirety of the fabric used to drape the marquee was donated to the organisation, having the potential to provide the backing for over 100 quilts. Furthermore, LFPS is fortunate to have the support of several clients who face similar issues with excess fabric but together share the same ethos in not wanting it to go to landfill.
"This is just one example of how organisations in any industry can make a positive difference through the donation of resources that would normally end up in landfill. The work that we're doing is so important, and the support of Light Fantastic Production Services has been instrumental in helping us achieve our goals through repurposing fabric offcuts that would otherwise have been thrown away. It's great to witness an organisations like LFPS find innovative ways to give back to the community, and we're extremely thankful to them"
Val Wild, Chair of the Aylesbury Sew & So's